Sign up the Life Log Project newsletter click here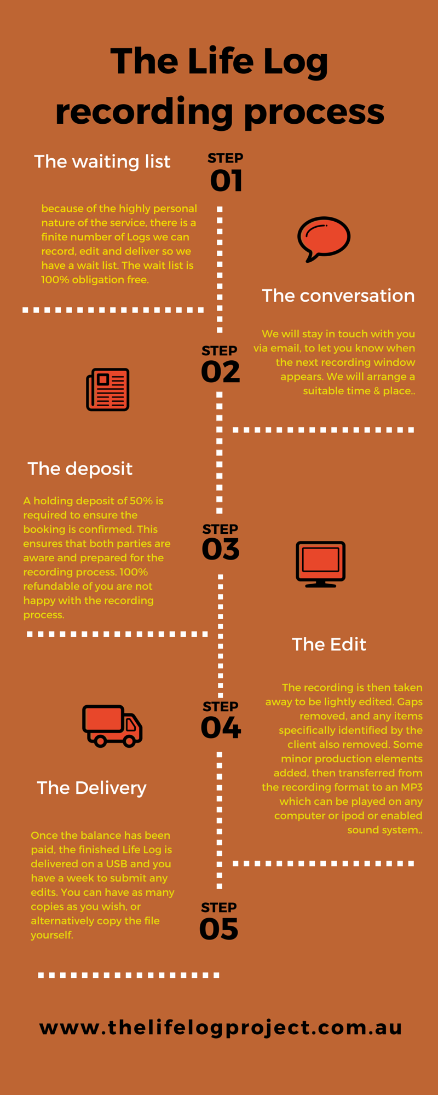 why your story matters
Think about how amazing it would be to be able to hear your great grandmother talk about her life, her schooling, how she grew up, how she met her husband etc etc.
Everyone I know that has had a parent pass away, has confirmed to me that there were questions left unanswered, sometimes just trivial family stuff, but sometimes issues of real monument. Certainly that is the case for me. My mother passed away suddenly, which meant I didn't have the opportunity to ask her anything of note, and my father and I had one of those relationships that didn't include asking questions.
Very few people think they have led extraordinary lives, but the truth is, almost everyone has an amazing story to tell. Young people these days think it is remarkable that we used to send our film away to get processed and it would take a few weeks to come back before you got to see your photos many of which were poor, but you paid for them up front. Or that to talk to someone overseas by phone required you to book the call days in advance, or even the thought of an engaged signal. Or to travel overseas meant a voyage, because flights were only for the rich.
I think most people that get involved in the family tree hunt are really looking for some understanding of the lives that their ancestors led. The Life Log Project will helps those generations in the future answer a lot of those questions. Ordinary everyday lifestyle questions. If my guess is right, the very fact that you drove your own car is going to be amazing 40 years from now. You can already see how few people can reverse park by themselves.
We come to you by appointment, the service costs $385+gst and is discrete and professional, includes a two hour recording allotment and also includes all editing, transfers and delivery.
Simply call to discuss your needs 0478 692896
The Life Log Project is a service recording personal stories for the benefit of future generations, and we believe everyone has a story worth telling. Your story is a great gift for those that follow you, it may be your greatest legacy.
We help you best capture your story, or the story of someone near and dear to you. With advances in technology we can now bring brilliant professional quality, portable recording equipment to you and using interview skills honed for more than twenty five years, we can expertly capture your story and professionally edit it, creating a seamless narrative.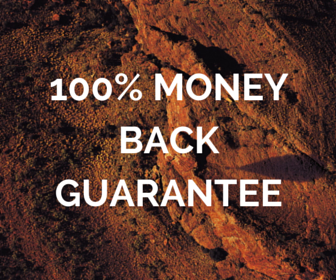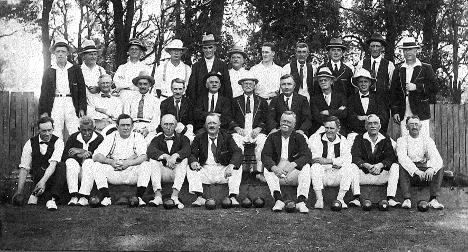 "It was the most amazing thing that I have listened to, it brought tears to my eyes."
see the testimonials for more